CD-ROMs, DVDs and USB Drives are great ways to distribute large amounts of content, from promotional to custom training. While a lot of information can be distributed over the Web, CDs, DVDs and USB have certain advantages..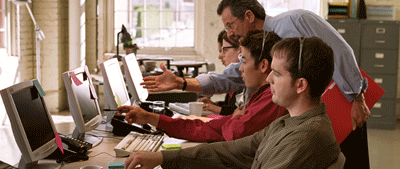 - Security, dependability and virus free
- Significantly lower cost for development than class room training.
- Offers custom leading edge design and interactivity.
- Considers individual learning needs within a whole of organization.
- Training programs can be developed in a 2-4 week time-frame.
- Fast access to the material when you need it.
- Flexibility to viewed a CD/USB anytime or anyplace when you need it.
- High quality video (mpg), sound (mp3) and graphics (png).
- Video format is MPEG and can be played in full screen.
- Training-on-demand (reduces support costs).
- Unlimited licenses of CD/DVD/USB users.
- CD is completely secure.
- All development is 100% Royalty Free.
- All computer sold today have USBs drives, and many can also play DVDs
- One interactive CD-ROM can store thousands of full color brochures, presentations and hours of video
- CDs, DVDs and USB drives can offer the user the ability to quickly find the information they are most interested in.
- For international countries where internet service is not accessible and/or where the connectivity is too expensive.